Hot Chocolate in chocolate pot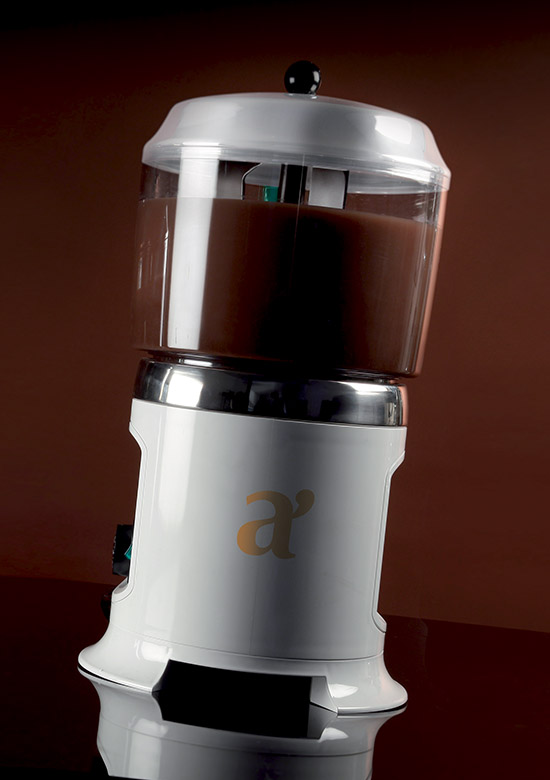 Versatility and exceptional capacity
Perfect for dealing with large workloads. It provides a range of 16 chocolates with 3 liters and 32 chocolates with the 5-liter chocolate maker.
OPTIMIZES SPACE AND INCREASES YOUR BUSINESS WITH ROLLER POINT ARTHEMIA
Roller Point Arthemia is an elegant kiosk on wheels ideal for creating a convenient corner for preparing many Arthemia products.
If placed outside the venue, it is an excellent draw for passersby thanks to the illuminated front panel and canopy, which, equipped with energy-saving LED lamps, perfectly illuminate the practical steel work surface. The front panel graphics, with strong public appeal, are easily interchangeable.